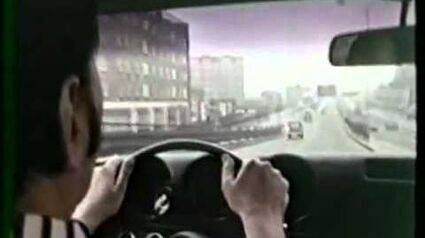 Crash Abridged is a 2012 April Fool's joke from TheMidnightFrogs. It is a short, simple YouTube Poop of the short film version of Crash by J.G. Ballard combined with "54321 and Rock and Roll and Go!" by Japanese Dance Rock band The Jerry Lee Phantom.
Trivia
Thorn threw the video together the night before because he and Yoshi didn't write anything in preparation for April Fool's, though Thorn had the idea of a Crash abridged video since the year before. It was also put together in a rush because Thorn was leaving for Boston later that week.

Thorn's initial plan was for a closer, Black Comedy parody of Crash with him and Yoshi narrating.

BigTUnit1 gave Thorn "54321 and Rock and Roll and Go!" the previous night, which gave him the idea for Crash Abridged.
Ad blocker interference detected!
Wikia is a free-to-use site that makes money from advertising. We have a modified experience for viewers using ad blockers

Wikia is not accessible if you've made further modifications. Remove the custom ad blocker rule(s) and the page will load as expected.